Inviato da: veu il 7/2/2018, 16:10
Dal sito http://www.cartoonbrew.com/feature-film/glen-keane-will-direct-moon-pearl-studio-netflix-156413.html:

Glen Keane Will Direct 'Over The Moon' For Pearl Studio And Netflix

Glen Keane, 63, is set to direct Pearl Studio's Over the Moon, an animated feature that will premiere exclusively on Netflix.

Over the Moon is an animated musical adventure feature film about a girl who builds a rocket ship and blasts off to the moon in hopes of meeting a legendary Moon Goddess. The film will be released in 2020, theatrically in China, and to Netflix members around the world.

The film, which marks Keane's feature directorial debut, will be made at China's freshly-minted Pearl Studio, which was formerly known as Oriental Dreamworks.

Over the Moon, a modern-day retelling of a classic Chinese myth, is written by Audrey Wells (Shall We Dance, Under the Tuscan Sun), produced by Gennie Rim (Dear Basketball, Duet) and executive produced by Janet Yang (Joy Luck Club, The People vs. Larry Flynt). Songs will be written by Christopher Curtis (Chaplin: The Musical), Marjorie Duffield, and Helen Park (Kpop).

"I am powerfully drawn to characters who believe the impossible is possible," said Keane in a statement. "Over the Moon has just such a heroine as its centerpiece. The compelling script by Audrey Wells has tremendous heart and humor that called to me and I had to respond. I'm honored to bring this story to life alongside my producer Gennie Rim. We are both looking forward to creating a wonderful film and partnership with Melissa Cobb at Netflix and Peilin Chou at Pearl Studio."

Keane, who is currently nominated for an Academy Award for directing the short Dear Basketball, worked at Disney for 38 years, where he was the lead animator for the title characters in Pocahontas, Aladdin, and Tarzan, in addition to Ariel in The Little Mermaid, the Beast in Beauty and the Beast, and Rapunzel in Tangled.

"We are thrilled to partner with the brilliant Glen Keane, one of the most creative and visionary directors working in animation, and the team at Pearl Studio on the magical Over the Moon," said Netflix's Melissa Cobb. "Full of imagination and adventure, and set against a visually stunning backdrop that only Keane and writer Audrey Wells and their teams could create, we know Over the Moon will fascinate and inspire our Netflix members around the world."

"Glen Keane is one of the most beloved and respected animation talents in the world," said Peilin Chou, chief creative officer for Pearl Studio. "His contributions to the art form are legendary and as Pearl Studio launches our operations, I can not imagine a more exciting or important director to bring the enormous scope, truth, and soul of Over the Moon to life. We are beyond thrilled to be partnering with Glen and Netflix on the creation of this beautiful and enchanting film."

Netflix announced its first major feature animation production – Sergio Pablos' Klaus – last November. That film is set to be released Christmas 2019.



Immagine di ricerca, realizzata da Glen Keane, di Fei Fei, l'eroina del film: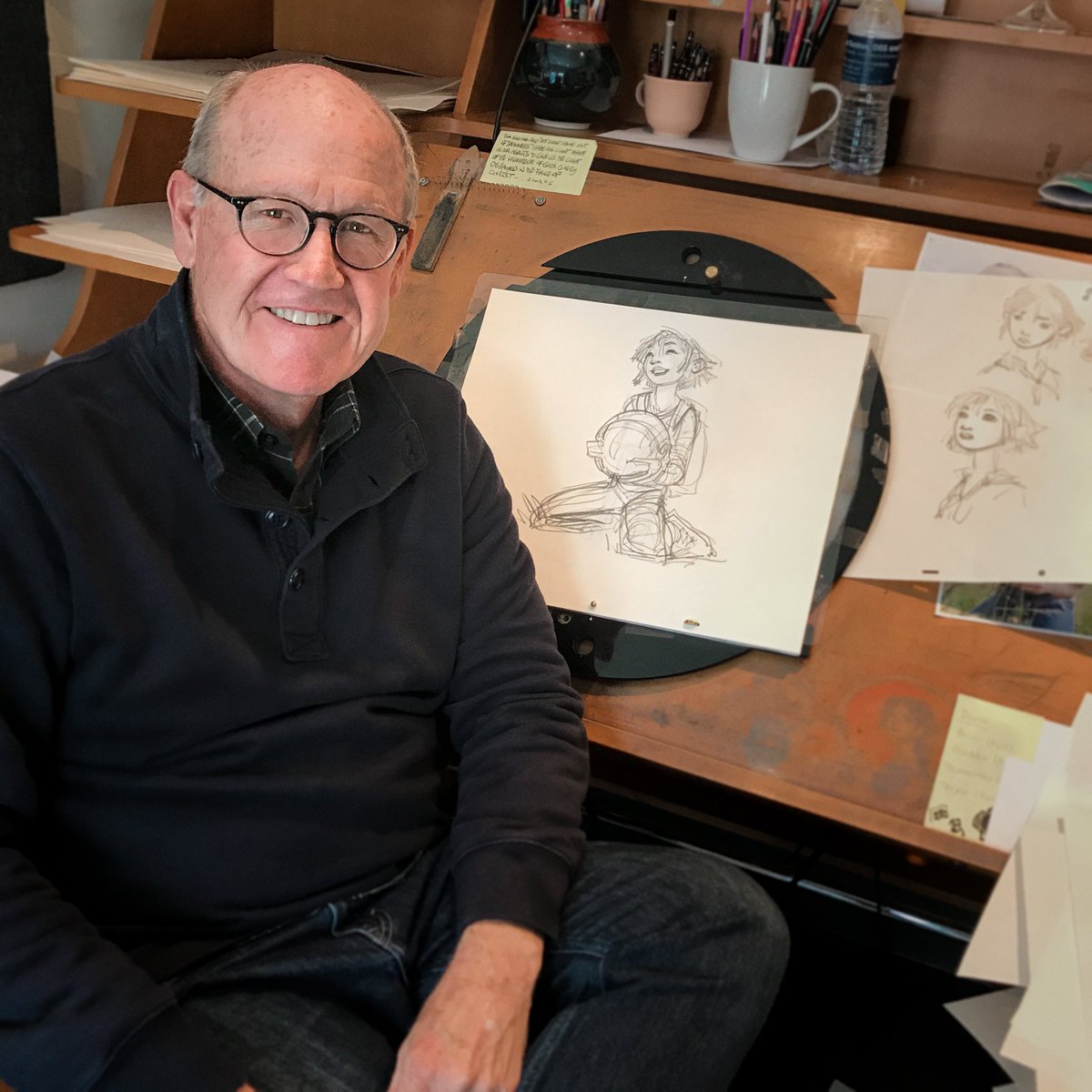 Inviato da: Fra X il 7/2/2018, 21:03
Che notizia! Netflix dopo Sandler in declino e Smith un pň calante, si č accaparrato un pezzo davvero grosso! La trama č piuttosto affascinante.

Inviato da: veu il 7/6/2018, 23:03
Dal sito https://variety.com/2018/film/spotlight/pearl-studio-forges-its-own-animated-path-1202834238/:

The company is in production on two films: "Abominable," about a yeti and formerly titled "Everest," and "Over the Moon," a reimagined version of a classic Chinese myth about a mysterious moon goddess named Chang'e. The latter film is written by Audrey Wells ("Under the Tuscan Sun"), produced by Janet Yang ("Joy Luck Club") and directed by Academy Award-winning animator Glen Keane. The helmer is known for his work on "The Little Mermaid," "Beauty and the Beast" and "Tangled." The film will be CG, but will have the hand-drawn look that defines much of Keane's stylistic approach to animation.

Keane was approached by Pearl at last year's Annecy to direct the project after he gave a talk about the importance of holding on to a childlike sense of wonder and creativity.

"It's all about connection and whether I can live in the skin of this character," says Keane, who believes "Over the Moon" will have international appeal. "And this was a story where that happened for me. I've been asked to step into a new world and be myself."

"Over the Moon" is slated for 2020 and "Abominable" is set for a 2019 release. As they get going, Chou says Pearl wants to release at least one feature film per year.


Ricerca grafica della protagonista realizzata da Glen Keane:


Inviato da: Hiroe il 10/9/2018, 20:49
Si sa altro di questo film? Sembra un progetto davvero interessante!

Inviato da: Fra X il 18/11/2018, 20:51
https://www.badtaste.it/2018/11/18/over-the-moon-la-sony-pictures-imageworks-al-lavoro-sul-nuovo-film-di-glen-keane/344276/